Help promote your next event with posters from Mountain Valley Printing!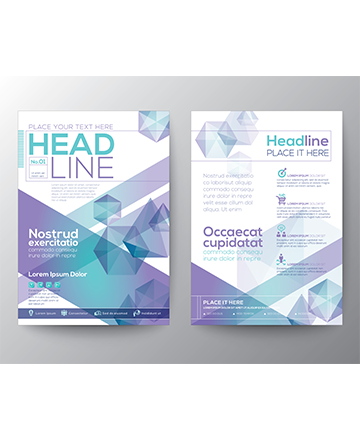 Advantages of Poster Printing
Whether you're looking to attract people to your next event or are trying to promote a new product at your store, posters from Mountain Valley Printing are the way to go! Perfect for retail stores, event centers and more, our custom printed posters are a great way to grab people's attention and convey the message you're trying to send.
About Mountain Valley Printing Poster Prints
No matter what the occasion is, Mountain Valley Printing has everything your organization needs to help spread the word! Our posters come in a number of different sizes with standard full-color printing. For a full list of the options available, check our our product features section below!
Learn More
If you would like to learn more about our flyer options or would like a quote or custom template, please visit our Contact page to be put in touch with one of our representatives.
Standard Product Features
Most Common Sizes
11 x 17
17 x 22
18 x 24
19 x 27
22 x 34
24 x 36
27 x 39
Most Common Paper
100# Gloss Text
100# Velvet Text
80# Gloss Text
80# Velvet Text
Back Printing
Note: Additional sizes and printing options available upon request. Just visit our Contact page to be put in touch with a representative.