Create the perfect menu for your restaurant with Mountain Valley Printing!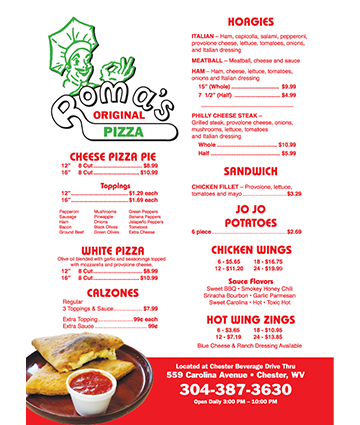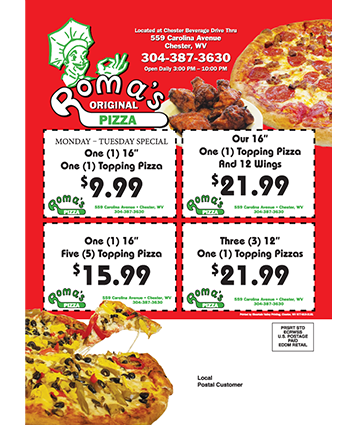 Advantages of Menus
Make it easy for your hungry customers find the meal they're looking for with a custom-printed menu from Mountain Valley Printing.
Mountain Valley Printing offers a full range of printing options to help your restaurant showcase your food for the world to see! Whether you're looking for a clean, minimalist design with an emphasis on text, a full color display complete with pictures, or something in-between, Mountain Valley Printing has you covered!
About Mountain Valley Printing Menus
Our wide selection of menu options includes multiple styles and sizes, all available with full-color CYMK printing to give you exactly what you're looking for! We also offer folding options which are perfect for larger menus or take-out pamphlets.
Just pass along your completed design to one of our sales representatives, and we'll be able to get you started! We can also use your previous design so if you're looking to simply reorder rather than starting from scratch or re-designing, we're still able to help!
Learn More
To learn more about our menu options or would like a quote or custom template, just visit our contact page to be put in touch with one of our representatives.
Standard Product Features
Most Common Paper
9.5 Cardstock Matte
11 pt Cardstock Gloss
24# Bond
Note: Additional sizes and printing options available upon request. Just visit our Contact page to be put in touch with a representative.